Books By Banani Ray
Meditation : Walking the Path of Peace – A Guidebook for Stress Free Living
Drawing on her experience of thousands of hours of meditation in the Himalayan foothills, renowned master-guide Banani Ray has helped thousands of seekers and meditators on their journey to peace and awakening. Meditation: Walking the Path of Peace shows how meditation can be a simple lifestyle practice, and NOT just a technique that one might struggle with on the cushion. She masterfully shows how meditation along with right attitude to life can pave the way to sustained joy and peace in your life. When you approach life with such understanding, meditation becomes a spontaneous way of life rather than a fixed set of exercises.The book provides techniques helpful to routinely clear the clutters of useless thoughts. You will find simple but profound insights that can help your meditation on the cushion and peace outside. You will find ancient Yogic techniques to instantly calm the noisy mind. Brimming with knowledge, wisdom and insights, this book is a masterpiece on meditation that is a must read if you want to master meditation as an art of peace and joyful living. Whatever our religious beliefs, the simple compassionate lucidity of her guidance will inspire us to culture and reap the benefits of meditation in our life. This book may lighten your heart and inspire you to take the journey of meditation — to walk the path of of light, peace and blessing.
To buy the Book, click below: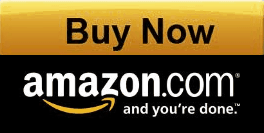 Awakening Inner Guru 
This book is a clear and straightforward guide to awaken the light within. The book is about awakening your inner wisdom, inner power, inner beauty, your inner self. Living a fulfilling life is a skill that requires both practice and understanding. This book provides both. It is a gem! It can be used for inspiration, or instruction. It can be read countless times for added insight. You may also enjoy reading this book if you really want to explore the full potential of your inner strength. It offers a very down-to-earth approach to understanding, in detail and simple language. For those who are truly interested to attain spiritual freedom and fulfillment in every sphere of life, this book is a practical and personal manual.
It is a step by step guide to awaken your inner power that will help to bring you everything you desire in your life.
It is a manual for non-sectarian spiritual practice.
It will teach you invaluable lessons about how to understand, observe and train your mind to deal with negative and hurtful emotions.
This book will teach you the secret of conscious intention, conscious decision and conscious choice. It will teach you proven ancient techniques of meditation and other core practices to achieve a higher level of awareness. It will serve you as a friend and guide to an awakened living. The book contains lessons about:
Importance of awakening your inner wisdom
The secret of our body mind and inner light
Importance of forgiveness, patience, generosity and gratitude
How you create your own destiny
How to release resistances
The art of witnessing
Importance of silence to realize your dreams
How to move to silence from the chattering of mind, and  Much more……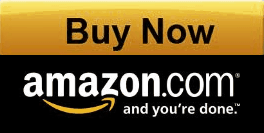 Buddha's Smile: Poems on Zen Living and Mindful Way of Life 
By Banani Ray
This book is a bunch of poems on mindfulness and the essence of Buddhahood. The themes move around Buddha's teachings on mindful living, the Buddha way, joy of mindfulness, and realization of our true nature. The profound but gentle wisdom encased in these poems will help readers to arrive at greater self-understanding and peacefulness. Why such a name -'Buddha's smile'? Buddha's smile was not an ordinary smile. It was an emblem of his enlightened heart after he attained Buddhahood. This smile was the reflection of his compassionate heart that reached to thousands of suffering beings in his lifetime as it continues to reach millions and will reach many more in the ages to come. Buddha's smile is magical, transforming lives and enlightening the hearts of all sentient beings suffering in the darkness of ignorance. The theme of the book is seeing life and feeling its pulse with the eyes and the heart of the Buddha. Banani Ray's deep understanding of Zen and Buddhist philosophy is reflected in her poems. The poems on emptiness and love are particularly heart-touching. Whatever our religious beliefs, the simple compassionate lucidity of her expressions will inspire us to culture and reap the benefits of mindfulness in our life. The poems in this book may lighten your heart and inspire you on your path of mindful living in your daily life and in the journey of realizing your Buddha Nature.
To buy the Book, click below: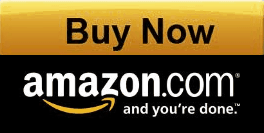 Glory of OM : A Journey to Self-Realization by Banani Ray
The book explores the glory of Om in the context of self-realization. This book is a modern commentary of the ancient text Mandukya Upanishad. In all ages, evolved human minds have never ceased to wander about their own Self. Who am I? Why do we exist on earth?
What is the purpose of this life and what happens after death? Does God really exist? Such questions have forever haunted seekers in all cultures and religions of the world. In the light of Mandukya Upanishad , this book addresses such questions that hang around the mind of a seeker of Self-realization. The Mandukya Upanishad contains what is perhaps one of the most exemplary analysis of human consciousness and its relation to God. This book is an wonderful exposition on the verses of the Mandukya Upanishad in the light of modern analysis of human consciousness. This is a must for anybody looking for self-realization.
To buy the Book click below: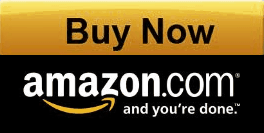 World Peace: The Voice of a Mountain Bird by Amit Ray and Banani Ray
This is a story of a tiny mountain bird, which had a vision to change the world and bring peace on earth. Life was beautiful but war devastates everything. The story runs through her joy, pain, anguish, struggle and wisdom.
For most birds life is simply eating, drinking and raising their chicks. This bird finds a higher purpose which turns to a mission in her life. Through the nightmare of war, she comes to the realization that she needs to do something for healing the soul of humanity. With the help of her guide Yashir, she follows her dream to spread peace on earth.
This is a fable about the healing and raising the human consciousness on earth for peace on our planet. We are not helpless, each of us has a role and the story shows us the way.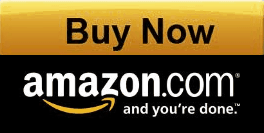 OM Sutra: The Pathway to Enlightenment
By Amit Ray and Banani Ray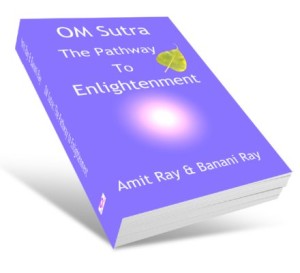 This is a book of wisdom for walking on the path of enlightenment. It includes fifty-five Sanskrit verses and their English translation and explanation. In Sanskrit, the word "Sutra" means "thread", "hints" or "guidelines". In this book the ultimate state of Om is adored and expounded. It explains the way to reach the ultimate zenith of human evolution. The Sutras provide the techniques and means to clear the mind from the accumulated experiences, conditioning and memories that bind humans to the world of sorrow. As one is established in Om, life is filled with peace, joy and harmony. The book is organized into twelve parts. Each part elaborates steps for breaking free of the limited identification and training the mind to achieve oneness with the universe. Each sutra is presented as Sanskrit text followed by transliteration, precise English translation and authoritative explanation.